What is Powertex?
Powertex Universal Medium is used in mixed media projects of all kinds from garden fairy houses and figure sculptures to paintings and jewellery. But what exactly is it? Here are 10 things about Powertex to help answer that: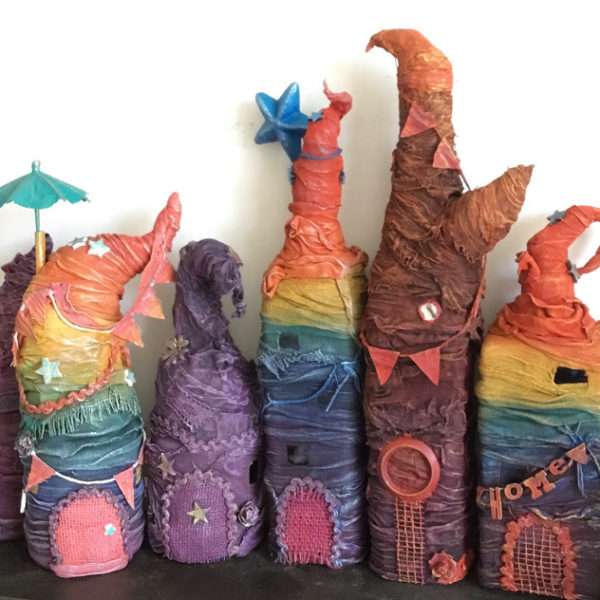 10 things about Powertex Universal Medium
Powertex is water-based
and non toxic
and also environmentally friendly
It's a liquid that can be used to harden natural fibres, textiles, paper, card, leather and cork
It's a hard-wearing paint for mixed media art
Combined with Powertex Stone Art powder it makes an air drying clay
It comes in a range of mixable colours including Transparent
It's also a powerful adhesive for use with sand, plaster, wood and metal in your art and craft projects
It's the perfect medium to upcycle old materials into sculpture, wall art,  jewellery and more
Powertex is weatherproof for creating garden sculptures, signs and decorating furniture
I know, it's a lot to take in. Is there anything it doesn't do? Yes, there are some things it doesn't do well. Powertex is a fabric hardener so it might not wash out of your clothes. Powertex will peel off plastic but there are ways around that for your project. Knowing that it doesn't stick to plastic can be used to your advantage, by using plastic tools for example.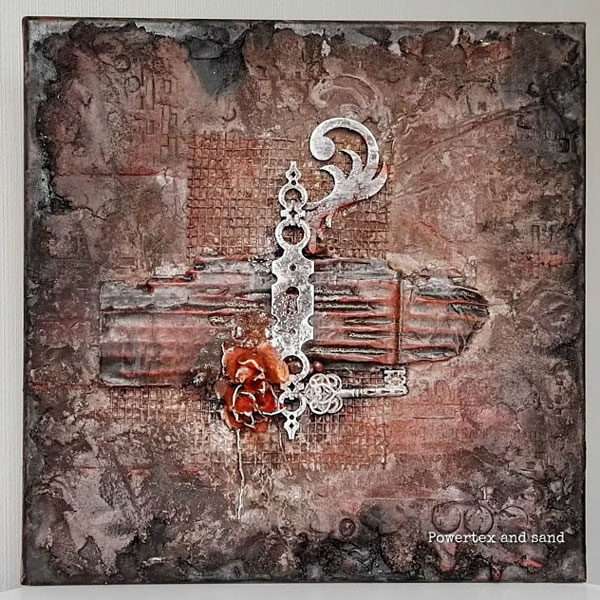 Getting started with Powertex
A good place to start is with some simple fabric wrapping around an object. I started with a jam jar and a wine bottle. Grab some cotton fabric, maybe an old cotton t-shirt and use Powertex to wrap, drape and sculpt the fabric. After a few hours it will be dry enough to paint or dry brush and after 3 weeks completely cured for outdoor use.
It's easy to create really impressive results even as a beginner. If sculpture seems too much to start, have a practice on a small canvas first and see for yourself how easy it is to make beautiful textures.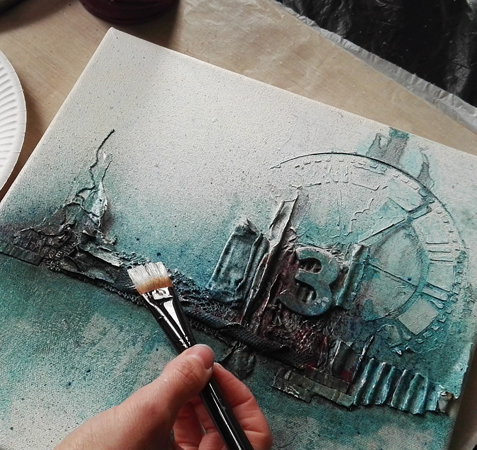 Find out more
If you'd like to know more about how to use Powertex browse my blog or the Powertex UK blogs. I also have an eBook for Powertex beginners called "Get Crafting with Powertex" which tells you how to get started with Powertex at home. It includes what you need to know about Powertex, the unique properties of Powertex and how to apply it. It also has a list of project ideas with tips to try. Take a look if you need help to use Powertex in your mixed media craft.
I'm a Powertex addict, Powertex tutor and a member of the Powertex UK Design Team. I get my supplies from Powertex UK so head there to get yourself a bottle of the good stuff!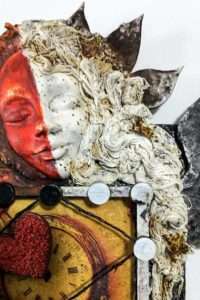 Widget not in any sidebars