Free digital downloads and guides to Powertex Universal Medium
The Basics – How to Use Powertex Universal Medium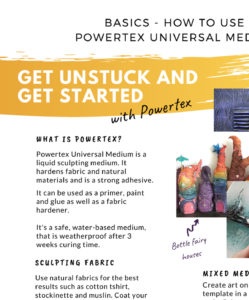 This free 2 page pdf download is for beginners to Powertex Universal Medium. It's my quick guide to what Powertex is, what materials you can use and how to apply it. Whether you're looking to create mixed media art on canvas, outdoor sculptures or anything in between, your basics are here. Includes my top tutor tips.
Getting Unstuck and Getting Started with Powertex – Craft project ideas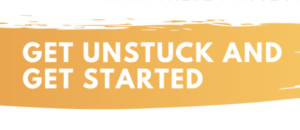 Perfect for pinning up in your craft space, this downloadable poster is for Powertex artists and crafters overwhelmed by the possibilities of Powertex Fabric Hardener! Find a project for you to get started on with these ideas to spark your imagination.
Powertex Quick Guide to Bister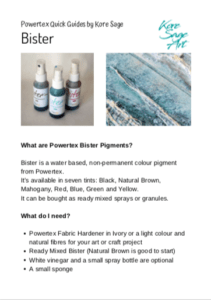 This 2 page quick guide has the basics you need to get started with Powertex Bister. Includes a supply list, basic instruction and my top tutor tips. Free to download, PDF.
The Powertex Masterclass in Bister eBook expands on these basics and is available in my Etsy store. This covers everything from Bister basics to a full photo tutorial to my signature Bister art.