Free Powertex instruction for beginners
Download your free guides to using Powertex Universal Medium, project ideas for beginners and my quick guide to using Powertex Bister pigments.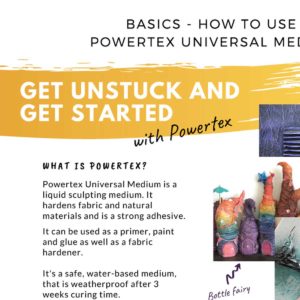 This 2 page pdf is for beginners to Powertex Universal Medium. Includes my top tutor tips for using Powertex for mixed media art and sculpture.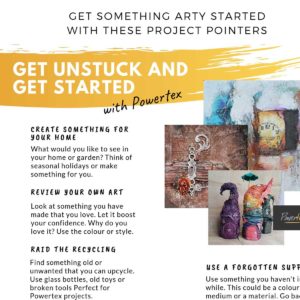 Find a Powertex project for you to get started on with these ideas to spark your imagination. Great for beginners overwhelmed by the possibilities!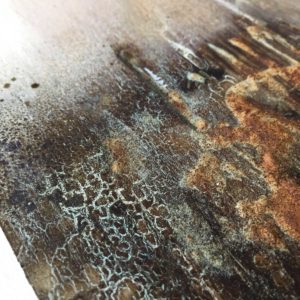 Powertex tutorials are available for instant download in my Etsy shop. The "Crafting with Powertex" download is perfect for beginners. The Masterclasses focus on Bister and Easy Structure for Powertex artists looking for more in-depth techniques for creating unique Powertex art. The quick guide to Rusty Powder has a basic instruction, my tutor tips and ideas for beginners to this real rust product.
NEW TUTORIAL: Create Powertex Bister and Rust art. Let me walk you through my layers and techniques for this grungy, urban style of mixed media, textured painting so you can create your own unique art. Find all the details in the Etsy shop.
If you would like to hear about new downloads and subscriber offers, sign up for my email updates.