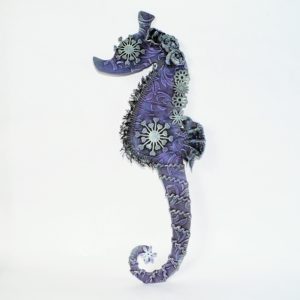 This lovely Powertex seahorse project for the
Powertex UK Design Team uses two simple techniques to make amazing textures and stunning colour effects. Take your Seahorse Project pack or other MDF template and just add some Bronze Powertex Medium and the Powercolor pigment tray and away you go.
Ingredients
Powercolor in Moss green, Lilac from the Powercolor pigment tray
Apron, gloves, paper/plastic plate, flat paintbrush, kitchen towel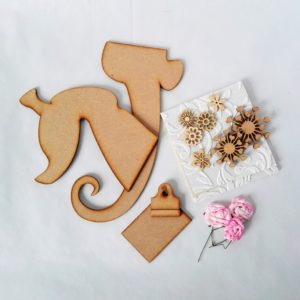 Optional
Remember natural fabrics work best with Powertex. You can add wood or metal  embellishments from your stash too!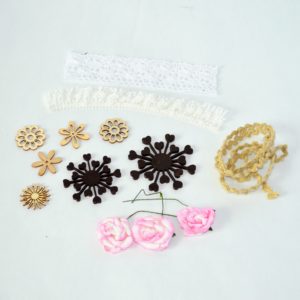 Preparing your pieces with Powertex
Shake your Powertex gently before opening. Pour a few tablespoons onto a paper or plastic plate. Paint the pieces and use the small rectangle to glue your Seahorse template together. The looped piece can be folded and attached to the back as a hanger.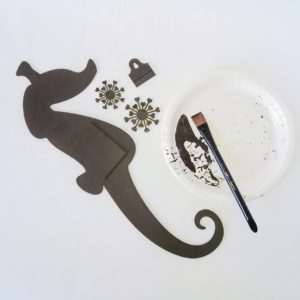 Adding textures
Next start to add your textures onto the template. Tear up or cut the wallpaper into pieces and use the Powertex to stick it down. Then add the embellishments. Use a brush to gently paint the flowers, be careful not to make them too wet. Use a small blob of Powertex to stick pieces into place. The lace can be sculpted with the Powertex. Apply Powertex to half the piece and then massage through the fabric. You can add extra Powertex but the fabric should be sticky and not too wet.
Use the lace and fabric pieces to decorate your template. Create a fin with pleated lace and a blob or two of Powertex to stick down. Apply Powertex and then wrap the ric rac around the tail in a spiral. Add all your MDF shapes. Ensure everything is coated with Powertex.
The working time of Powertex is about an hour so there's time to move things around. When you're ready, leave your Seahorse until touch dry, usually a couple of hours.
Adding colour
When touch dry you can start to add colour and you will see all those textures come alive! I chose 3 colours from the pigment tray, Lilac, Moss Green and White.
Mix your powder pigments with Easy Varnish for a weatherproof paint. For this project we use a dry brush technique to highlight the texture. Use your flat brush to put a tiny blob of Easy Varnish on a plastic plate or craft mat. Dip the brush into the powder pigment and tap off any excess. Mix this well with your varnish. Add pigment until you have a dry-ish paint. Remember to mix small amounts at a time because it dries very quickly.
Wipe off excess paint onto the paper towel and keeping your brush flat, brush over your textures. I used lilac over the whole template and then highlighted with moss green on the embellishments. You can keep brushing over with colour until you're happy with the results.
The white pigment adds brilliant highlights.
More embellishments can be added anytime. The project will dry quickly to touch and will harden in a few days. If you wait for the project to cure fully for 3 weeks it can even go outside as it will be weatherproof! I think she'd look great on a bathroom wall, maybe with a friend? If you'd like to know more about Powertex before you have a go, take a look at this page first!