Powertex Easy Structure
Here are some examples of how I use Powertex Easy Structure in my art. It's a hard wearing, heavy texture paste that is easily combined with other Powertex products.
Here are some ways I use it to create unique textured abstract art.  Grab some palette knives, old plastic cards or even plastic cutlery to create interesting textures. Try using dry and wet tools for different results too.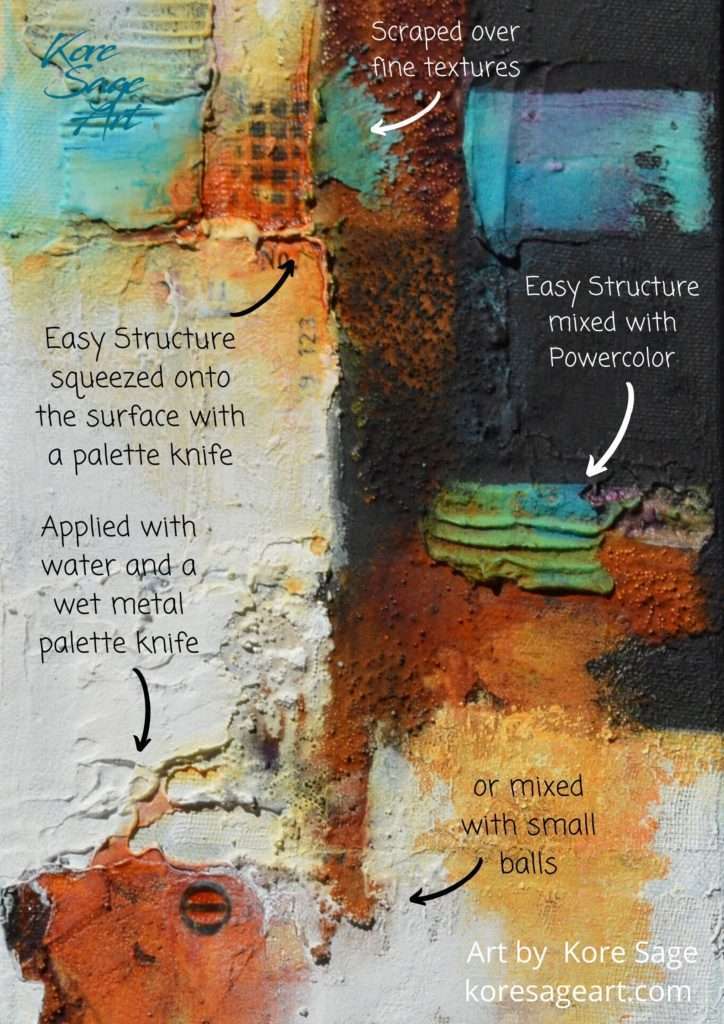 If you have Easy Structure in your supplies but you're not sure how to get the best from it, try these ideas in your mixed media art. Many people have tried it through a stencil but there's more to try. I created a whole class about using Easy Structure because I love it so much. This class is now available as an eBook on Etsy if you would like to put your Easy Structure to use!
Try these experiments with Easy Structure
Push through a stencil with a palette knife

Press fabric into the paste to imprint textures or to hold pieces in place

Squeeze ridges onto your surface using a palette knife

Scrape it over dry, fine textures

Mix with Powercolor or Bister

Add dry textures such as small balls or threads

Apply with wet or dry tools
Try mixing your Easy Structure with Bister, Powercolor or even paint to tint it or add colour afterwards, paint with Powertex or leave it bare.
Add other dry ingredients into it for extra fine textures like Small balls, Powercotton, threads and fibres or pieces of collage. Easy Structure takes a little time to dry depending on how thick you apply it, so you have time to move it around until you're happy.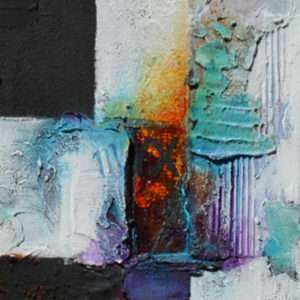 Play with your favourite tools, products and colours and you will create your own unique Powertex art. Happy accidents are fantastic so try to avoid controlling it too much. There's a short demonstration in my next blog if you want to see Easy Structure in action!
Look out for my new digital download on creating unique textures with Powertex, coming soon. It's a closer look at how I create my Powertex art using Easy Structure, Rusty Powder and Bister.
My free digital downloads are available for beginners to Powertex. Find project ideas, basic how tos and a guide to using Bister. If you are a new Powertex crafter, take a look at the downloadable "Crafting with Powertex" in my Etsy shop.
For more tips on using Powertex my blog is full of tutorials and techniques for you to try.