Do you ever make time for creating and then find yourself overwhelmed with Powertex possibilities? Download your free guide to Getting Unstuck!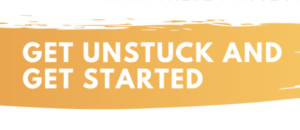 Use the button below to download your free guide to getting unstuck with Powertex digital download pdf.
Download "Powertex - Get unstuck and get started - Project ideas" Get-unstuck-and-get-started.pdf – Downloaded 104 times – 859 KB
Sometimes I procrastinate, sort my supplies, get overwhelmed and don't make anything. Usually I just can't decide because Powertex can do so much. There are lots of reasons why we get stuck but it's time to crack open the Powertex and get creating something you love. This quick guide has some ideas to spark your imagination.
I love to share my Powertex tips, techniques and art with you. I hope you found it helpful. Take a look at my Powertex articles for more. I am a Certified Powertex Tutor in the UK and get all my supplies from Powertex UK.